Beautiful Venice beaches are known worldwide for their fine powdery sand and gorgeous sunsets over the water. Venice and nearby Sarasota cater to the beach-loving crowd, with lots of restaurants, shops, and marinas with boat rentals and guided day tours. Whatever you want to try your hand at water skiing or just sit on the beach and relax, check out the best Venice, FL, beaches you're sure to love!
Venice Beach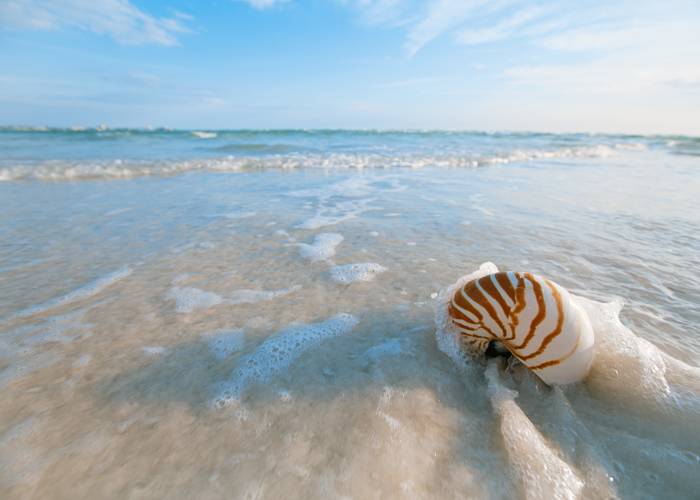 Your trip to Venice, FL, would not be complete without visiting its namesake beach! Venice Beach is known for its softy powdery sand as well as lots of treasures for beachcombing. On the beach you might find shark's teeth as well as an abundance of seashells, perfect mementos to store in your beach bag from your trip to the water.

Venice Beach also has manned lifeguard stations, a definite "plus" for anyone wary of swimming in the ocean. There are also volleyball courts complete with nets and lots of room for picnicking as well as a concession stand on site. You might even find a free yoga class during the early morning hours, an excellent way to start your day when you visit Venice Beach!
Caspersen Beach
For those who love a bit more ruggedness to their beach experience, visit Caspersen Beach! This rocky beach also offers beachcombers plenty of shark teeth and other fossils and shells for collecting. Caspersen Beach doesn't provide a lifeguard but for those comfortable in the water without one, you can still enjoy swimming in the beautiful blue water. The beach is free of charge and the restrooms remodeled regularly, yet more reasons to visit Caspersen Beach when in the Venice, FL, area!
Siesta Key Beach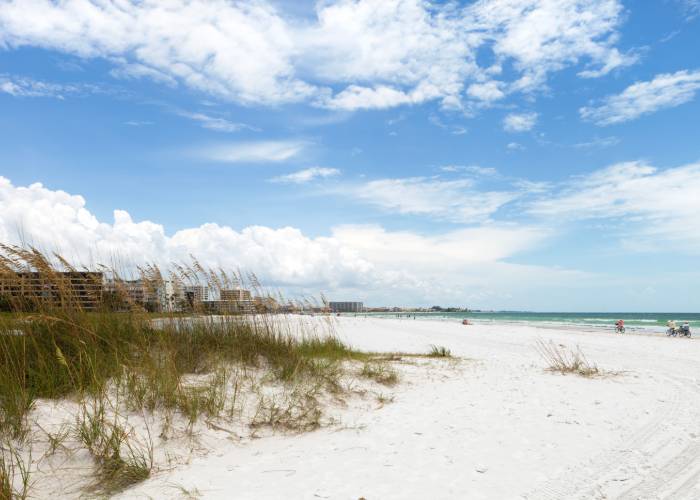 The sand on Siesta Key Beach is made of 99% quartz crystal, which doesn't hold heat. You can then enjoy this great beach on even the hottest Florida day without worrying about burning your feet! There are also tennis courts and volleyball nets on the beach for you to enjoy, as well as plenty of open space for setting up your beach chairs and beach umbrella and just relaxing under the sun.

Crescent Beach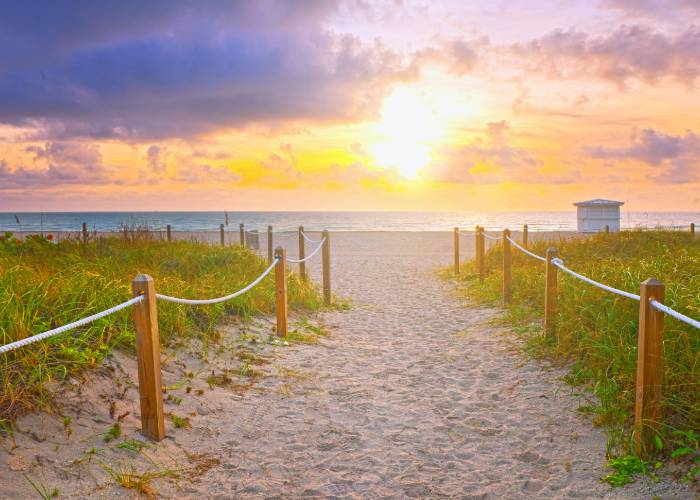 Yet another quartz crystal beach, Crescent Beach also offers a cool and comfortable feeling underfoot. The sand on Crescent Beach is also dense and compacted enough to support a bike, so don't hesitate to take yours out if you've ever dreamed of riding right on the beach! Crescent beach doesn't offer much by way of entertainment, which means it's one of the few beaches in the Venice area that is not heavily populated and where you can enjoy privacy, away from the crowds.
Nokomis Beach
Another great spot that is not heavily populated is Nokomis Beach, known for its relaxing atmosphere and soft sand underfoot. Nokomis Beach is also an excellent place for spotting dolphins and even manatees! You can also bring your snorkel and see the sea life under the water. There is a small concession stand on the beach, making it easy to enjoy a relaxing day with the entire family.

ProClean Power Washing Sarasota is proud to offer this quick guide to the best beaches in Venice, FL, and hope you found it helpful. At ProClean Power Washing Sarasota, we know there are many beautiful beaches and other great attractions in Venice and Sarasota, and believe that every resident should be spending time relaxing or exploring the area rather than pressure washing their property! To ensure your home is clean and pristine and in good condition, and to free up your time to enjoy on a beautiful nearby beach, don't tackle power washing in Venice yourself but call the pros at ProClean Power Washing Sarasota instead.